Parent Survey
Please complete the survey for parents/guardians. This will help the school and district prepare for students returning to campus in a hybrid model. The Parent Survey describes general details about CVESD's Re-Opening Plan, including the return to In-Person School (Hybrid Model) and Distance Learning Plan.
More information can also be found at this FAQ on Hybrid/In-Person Instruction. Again, please complete the survey for each child in your household that attends Allen Elementary.
To access the Parent Survey, please click here: SURVEY LINK
Mr. Greenwell sent a letter with more information about this survey. A PDF copy of that letter can be downloaded here:
Online Parent Informational Meeting
We invite all parents to attend a virtual informational meeting about this Re-Opening Plan on Tuesday, Jan. 19th from 8 am to 8:45 am. To access that online meeting, click here.
New Year Brings Familiar Challenges—and Hope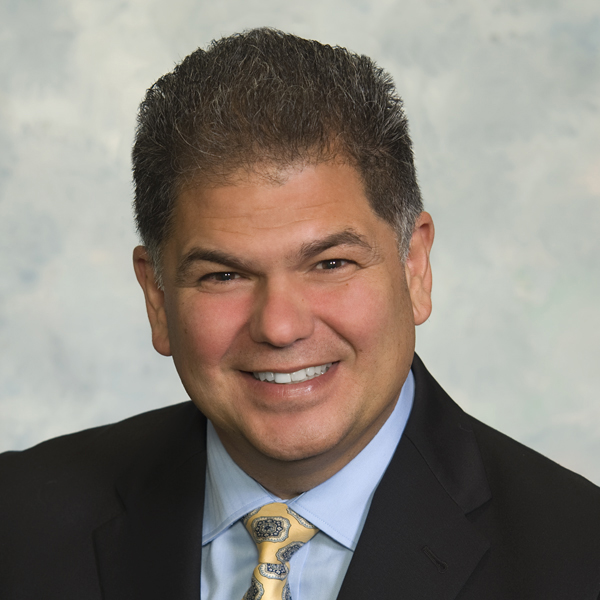 Dear Parents/Guardians and Staff Members:
As we embark on this new year, I want to thank all of you for your commitment to one another and to our students. We will continue to face many challenges and hurdles. However, we will tackle and resolve these challenges with vigor, enthusiasm, creativity, and fearlessness. Each one of you has made and will continue to make a positive difference for someone else.  
Last year was a year for reflection, especially about what matters most: treating everyone with respect and compassion; acting with a commitment to equity, diversity, and inclusion in our work; taking time to appreciate one another and to build a stronger community; being open to perspectives that are not your own; and maintaining a laser-like focus on student outcomes. 
I appreciate your ongoing commitment to education, learning, and well-being and to ensuring that equity is at the center of that commitment. Students and educators across the country need as much support as we can provide to make up for the learning loss, trauma, and scars that occurred last year—and most recently from last week's attack on our nation's capital. All of us need to "lean in" even more, with our collective sleeves rolled up for a year of absolute essential work. As educators, we do indeed make room for discussions that stem from our students' questions, feelings, anxiety, and concerns—even while we grapple with our own disbelief at our nation's divisions. Our District has provided its educators with strategies to explore events in a reasoned, civilized context that is in keeping with our nation's core values. We will discuss issues in a responsible way that respects the diversity, views, and beliefs of all students.
As I reflect upon learnings from last year, I discovered my fundamental priority is the health and safety of our community, followed by ensuring that we continue to focus on our mission of providing an excellent learning environment for our students. All this while maintaining financial stability as good stewards of public funds. My commitment to each of you this year is to strengthen our community through better engagement and enhance our connections with heightened transparency and communication.  Be on the lookout for a survey from your school's principal in regard to In-Person (Hybrid Model) and Distance Learning options. Click here for our most recent updates, including access to Frequently Asked Questions.
I embarked upon my 2021 journey with a realistic sense of optimism and opportunity. There is much to accomplish ahead. I am eager and honored to embrace these opportunities with all of you. 
Warm regards,
Francisco Escobedo, Ed.D.
Superintendent
Health and Safety Updates
The COVID-19 virus continues to impact our community. Please wear a mask, wash your hands, sanitize frequently used surfaces, and do not congregate with people living outside of your immediate household.
Please see the latest updates regarding public health and safety from the County of San Diego, including information about COVID-19 testing and vaccination, here. With the arrival of the vaccine designed to prevent COVID-19, our District is happy to share a fact sheet that details why the vaccines are safe and effective. Visit covid19.ca.gov/vaccines/ for more information.
As our school and district prepares for the return of students to in-person instruction via the Hybrid Model, we would like to share some photos of how our campus is ready for staff and students to return.
Optional, Virtual Day of Service
MLK Day is the only federal holiday designated as a national day of service and Americans are encouraged to spend this day volunteering to improve their communities. As there is no school tomorrow, Monday, January 18th, we are offering Allen students, families, and staff the opportunity to participate in an optional, virtual day of service to honor Dr. King's legacy.
Here are some ways you can participate:
1. Learn about and discuss Dr. King's life and teachings. The King Institute's Liberation Curriculum is a great place to get started.
2. Volunteer in your community. In the spirit of Dr. King's service, use this tool from CNCS to find opportunities to help out in your community. An easy act of service is to do a community clean up with other members of your household. You can grab a trash bag and gloves and clean up a local park or beach with your family! Read a story to a family member, bake a loaf of bread for a neighbor, or beautify your neighborhood!
Note, please follow all county and state health directives such as wearing a mask, maintaining physical distancing, and not interacting with people outside of your immediate household to #StopTheSpread.
Email photos of your act of service to our amazing secretary, Ms. Reza at michelle.reza@cvesd.org. Photos received may go on the Allen School Blog (allenelementary.org) or on our Twitter account (@EaglesBonita). Parents, kindly note when emailing the photos that you give explicit permission for these photos to be shared on social media. You may also post photos on your own social media using the hashtags #DayOfService and #TogetherWeSoar and tag @EaglesBonita and @CVESDNews.
Don't forget that there is no school (no online classes and no DLSP/YMCA program at Allen) on Monday, Jan. 18, 2021.
Be well Eagles! We love you and we miss you.
🦅

Allen Eagles: Together, we SOAR!