School Year to Start in Distance Learning Model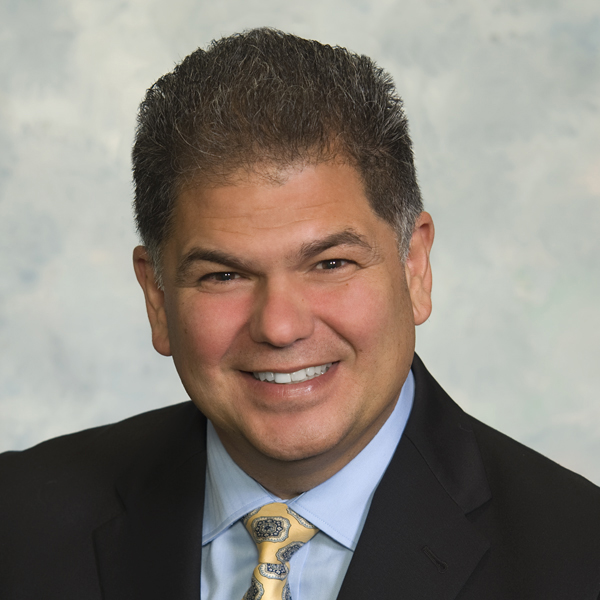 Dear Parents/Guardians and Staff Members,
I hope your summer is off to a great start and that your families remain healthy and safe. Since March, our community has stood together to combat the COVID-19 pandemic by staying home. This time with family reminds me that "Education Starts in the Home." And given today's reality, so does safety. Last year, our theme was "Nurturing Relationships Through Grit" and our staff, students and community persevered throughout a difficult period completing the school year in previously unimagined ways. For the coming school year, our theme calls on our community again by "Nurturing Relationships Through Greatness."
Since our schools closed on March 13, 2020, the Chula Vista Elementary School District (CVESD) staff supported our students and community through many initiatives. Child Nutrition Services team members provided food service to our families in need. District teachers adapted education to provide distance learning to finish the 2019-20 school year while providing meaningful social emotional support for our students. I am so thankful for the professionalism and effort provided by our employees!
We are anxious to bring students and staff back to school for in-person instruction, but we must do so in a safe manner. Reopening campuses requires a great deal of planning and preparation, and many expenses that would not have been necessary under normal circumstances.
When the 2020-21 school year begins on August 31, it will be in a distance learning format. We will continue to work towards transitioning to in-person instruction but will only do so when guidance from local health officials supports a safe transition back to learning on site in classrooms. We know that many parents, students, staff, and community members are disappointed by this decision and we understand that this will complicate many individual family situations.
When students return to campus for in-person instruction, learning will look much different than previous years because of new health and safety measures. With safety goals always in mind, our leadership team, teachers, bargaining group representatives, parents, and community members are actively collaborating on a school reopening plan that will guide us on how to safely reopen our 46 campuses. At the suggestion of Board Members and a request from Board President Armando Farías, a Task Force on Reopening Schools was established to help us gather input and suggestions on guidelines and protocols in order to provide a strong continuity of learning for our students.
Even though the 2020-21 school year will begin with distance learning, it is important to know that our District will continue developing plans to transition into either a hybrid learning model; which is a combination of in-person instruction and distance learning, or into a full in-person instructional model. In fact, there are three learning models CVESD could possibly offer during the 2020-21 school year, which are:
Distance Learning: During High Risk Level

100% of the learning occurs while the teacher and the student are in different locations.
Includes many new components such as daily live interaction with the teacher, and instruction that is aligned to grade level standards, provided at a level of quality and intellectual challenge substantially equivalent to in-person instruction.
Other criteria for delivering instruction in a distance learning model has been outlined in Assembly Bill 77, which also includes a requirement for a minimum number of daily instructional minutes, depending on the student's grade level.

Hybrid Learning: During Medium Risk Level

A combination of in-person and distance learning. There are many variations of what a hybrid model could look like. Hybrid instructional scenarios would be designed to reduce the number of students on campus up to 50%.
100% distance learning would also be an option offered to students who feel safer learning at home.

In-person Instruction: During Low Risk Level

100% of the learning occurs at school, in the classroom with the teacher. Distancing norms and safety protocols would be in place.
100% distance learning would also be an option offered to students who feel safer learning at home.
If at any point in the school year, conditions worsen and Public Health orders the closure of schools, CVESD will be prepared to move back into a distance learning or hybrid model at any time.
Again, all students will start the coming school year in the 100% Distance Learning model. To address circumstances in which families cannot sustain 100% distance learning at home, and have no other option other than to send students to school for the entire school day, CVESD will need to be advised in advance by the parents/guardians. We are actively exploring childcare options for families who must have students in school full time.
Once it is safe to transition into a hybrid model or an in-person instructional model, CVESD will need to determine how many students would prefer to remain in a 100% distance learning model. Therefore, on Friday, July 17, 2020, the District will send registration information to families so that they may choose the educational option that best fits their needs and comfort level.
In addition to the above options, the District is working to develop enrichment materials for all of our students to reduce any lost education opportunities during this health emergency. For parents who are concerned about the impacts of the virus on their student(s), we hope the distance learning model provides a level of comfort. We know that the process of returning to school while adapting to either in-person or online instruction, along with a host of new procedures, will be challenging for everyone in our school communities. But, as we have done throughout this ordeal, we will work together, persevere, and ensure our students are supported in every way possible.
When schools do reopen their doors, up-to-date safety protocols set forth by the California Department of Public Health (CDPH) will be in place. Guidelines and protocols adapt frequently based on the status of the local community. Based on what is known at this time:
Students are fully expected to wear face coverings; employees are required to wear face coverings. We plan to provide supervised breaks and outdoor time where students can temporarily remove their masks.
Handwashing and hygiene will be regularly enforced.
Daily disinfection of classrooms will occur.
Daily health screenings and temperature checks will occur.
Physical distancing will be in place within the classroom to the extent possible and following state/local guidelines.
Between now and the beginning of the school year, the District will be communicating frequently. Additional information on changes to our school environment will be shared with you prior to the start of school.
I want to reiterate the pride I have for our community and its response to the ongoing epidemic. The events that began to unfold in March and have continued have created enormous challenges and we as a school district are here to help support our families, staff, and community during this difficult time.
Sincerely,
Francisco Escobedo, Ed.D.
Superintendent
El ciclo escolar comenzará con el modelo de educación a distancia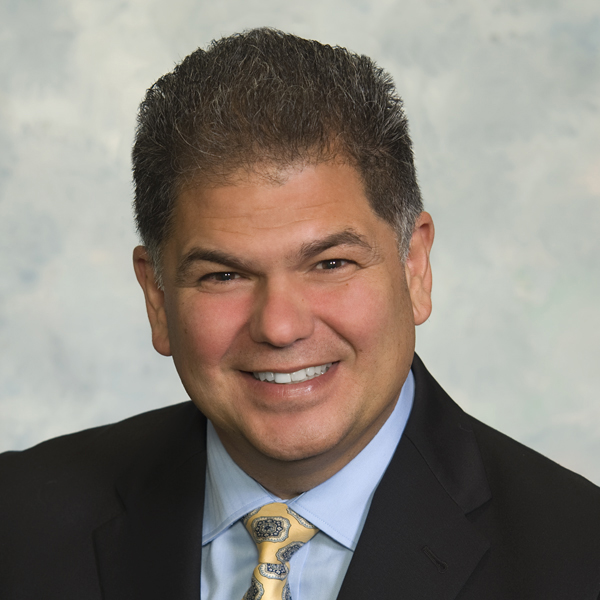 Estimados padres/tutores y personal,
Espero que hayan tenido un gran comienzo de verano y que sus familias estén sanas y seguras. Desde marzo, nuestra comunidad se ha unido para combatir la pandemia de COVID-19 al quedarse en casa. Este tiempo con la familia me recuerda que "La educación comienza en el hogar". Y dada la realidad de hoy, así es también con la seguridad. El año pasado, nuestro lema fue "Cultivar relaciones a través de la perseverancia y determinación" y nuestro personal, estudiantes y la comunidad perseveraron durante un período difícil para completar el ciclo escolar de maneras previamente inimaginables. Para el próximo ciclo escolar, nuestro lema llama nuevamente a nuestra comunidad a "Cultivar las relaciones a través de la excelencia".
Desde que nuestras escuelas cerraron el 13 de marzo de 2020, el personal del Distrito de Escuelas Primarias de Chula Vista (CVESD) apoyó a nuestros estudiantes y a la comunidad a través de muchas iniciativas. Los miembros del equipo de Servicios de Nutrición Infantil brindaron servicio de alimentos a nuestras familias necesitadas. Los maestros del distrito adaptaron la enseñanza para proporcionar educación a distancia para terminar el ciclo escolar 2019-20 mientras brindaban un significativo apoyo social y emocional para nuestros estudiantes. ¡Estoy muy agradecido por el profesionalismo y el esfuerzo brindado por nuestros empleados!
Estamos ansiosos por traer a los estudiantes y al personal de regreso a la escuela para recibir instrucción en persona, pero debemos hacerlo de manera segura. La reapertura de los planteles requiere una gran cantidad de planificación y preparación, además de muchos gastos que no habrían sido necesarios en circunstancias normales.
Cuando comience el ciclo escolar 2020-21 el 31 de agosto, será en el formato de la educación a distancia. Continuaremos trabajando para hacer la transición a la instrucción en persona, pero lo haremos sólo si la asesoría de los funcionarios de salud pública respalda una transición segura de regreso a la enseñanza en los salones de clase. Sabemos que muchos padres, estudiantes, personal y miembros de la comunidad están decepcionados por esta decisión y comprendemos que esto complicará la situación individual de muchas familias.
Cuando los estudiantes regresen al plantel para la instrucción en persona, la enseñanza será muy diferente que en los años anteriores debido a las nuevas medidas de salud y seguridad. Teniendo siempre en mente los objetivos de seguridad, nuestro equipo de líderes, maestros, representantes de los grupos de negociación, padres y miembros de la comunidad están colaborando activamente para un plan de reapertura de las escuelas que nos proporcione orientación sobre cómo reabrir seguramente nuestros 46 planteles. Bajo la sugerencia de los miembros de la Mesa Directiva y una petición del Presidente de la Mesa Directiva, Armando Farías, se estableció un Comité de Reapertura de las Escuelas (Task Force) para ayudarnos a recopilar opiniones y sugerencias sobre los lineamientos y protocolos con el fin de proporcionar una fuerte continuidad de aprendizaje para nuestros estudiantes.
Aunque el ciclo escolar 2020-21 comenzará con la educación a distancia, es importante saber que nuestro Distrito continuará desarrollando planes para hacer la transición ya sea a un modelo híbrido de enseñanza, el cual es una combinación de instrucción en persona y educación a distancia, o a un modelo de instrucción totalmente en persona. De hecho, existen tres modelos de enseñanza que CVESD posiblemente pueda ofrecer durante el ciclo escolar 202-2021, que son:
Educación a Distancia: Durante nivel de alto riesgo

100% de la enseñanza ocurre mientras el maestro y el estudiante están en diferentes ubicaciones.

Incluye muchos componentes nuevos, como la interacción diaria y en vivo con el maestro e instrucción alineada a los estándares de nivel de grado, proporcionada a un nivel de calidad y desafío intelectual substancialmente equivalente a la instrucción en persona.

Otros criterios para proporcionar la instrucción bajo el modelo de la educación a distancia se indican en el proyecto de ley 77 de la asamblea legislativa, la cual también incluye el requerimiento de la cantidad mínima de minutos de instrucción, dependiendo del nivel de grado del estudiante.
Enseñanza Híbrida: Durante nivel de riesgo medio

Una combinación de instrucción en persona y educación a distancia. Existen muchas variaciones de modelos híbridos. Los escenarios de instrucción híbrida son diseñados para reducir el número de alumnos en el plantel hasta un 50%.

También se ofrecerá la educación a distancia 100% para los estudiantes que se sienten más seguros aprendiendo desde sus hogares.
Instrucción en persona: Durante nivel de bajo riesgo

100% de la enseñanza ocurre en la escuela, dentro del salón de clases con el maestro. Estarán establecidas las normas de distanciamiento y los protocolos de seguridad.

También se ofrecerá la educación a distancia 100% para los estudiantes que se sienten más seguros aprendiendo desde sus hogares.
Si en algún momento del ciclo escolar las condiciones empeoran y el Departamento de Salud Pública ordena el cierre de las escuelas, CVESD estará preparado para volver al modelo de la educación a distancia o híbrida en cualquier momento.
Repetimos, todos los estudiantes comenzarán el siguiente ciclo escolar 100% con el modelo de la educación a distancia. Para abordar las circunstancias de familias que no pueden sostener en casa el modelo de 100% educación a distancia y no tienen otra opción más que enviar a sus alumnos a la escuela durante todo el día escolar, los padres/tutores deben notificar a CVESD con anticipación. Estamos explorando activamente las opciones de cuidado de niños para las familias que necesitan tener a sus estudiantes en la escuela por tiempo completo.
En cuanto sea seguro hacer la transición a un modelo híbrido o a un modelo de instrucción en persona, CVESD tendrá que determinar cuántos estudiantes prefieren permanecer en el modelo de 100% educación a distancia. Por lo tanto, el viernes, 17 de julio de 2020, el Distrito enviará información de inscripción a las familias para que puedan escoger la opción de educación que mejor satisface sus necesidades y nivel de confort.
Además de las opciones anteriores, el Distrito está trabajando para desarrollar material de enriquecimiento para todos nuestros estudiantes y reducir la pérdida de oportunidades de educación durante esta emergencia de salud. Para los padres que se preocupan por el impacto del virus en su(s) estudiante(s), esperamos que el modelo de la educación a distancia les proporcione un nivel de confort. Sabemos que el proceso de regreso a la escuela y tener que adaptarse, ya sea a la instrucción en persona o en línea, así como a una variedad de nuevos procedimientos, será desafiante para todos en nuestras comunidades escolares. Pero, como lo hemos hecho en el transcurso de esta adversidad, vamos a trabajar juntos, perseverar y asegurar que los estudiantes sean apoyados de cualquier manera posible.
Cuando las escuelas reabran sus puertas, los protocolos actualizados de seguridad establecidos por el Departamento de Salud Pública de California (CDPH) se pondrán en práctica. Los lineamientos y protocolos se adaptan frecuentemente según el estatus de la comunidad local. En base a lo que se sabe en este momento:
• La expectativa plena es que los estudiantes usen cubre bocas o careta; se requiere que los empleados usen cubre bocas o careta. Planeamos proporcionar descansos supervisados y tiempo afuera donde los estudiantes puedan quitarse temporalmente el cubre bocas o careta.
• Se reforzará regularmente el lavado de manos e higiene.
• Los salones de clase se desinfectarán diariamente.
• Habrá revisiones diarias de salud y temperatura.
• Estará establecido el distanciamiento físico dentro del salón de clases en la medida de lo posible en cumplimiento de los lineamientos estatales/locales.
De ahora hasta el principio del ciclo escolar, el Distrito estará en comunicación frecuente. Cualquier información adicional sobre cambios a nuestro entorno escolar será compartida con ustedes antes del comienzo de la escuela.
Quiero reiterar el orgullo que siento por nuestra comunidad y su respuesta a la epidemia en curso. Los eventos que comenzaron en marzo y han continuado, han creado enormes desafíos y nosotros, como distrito escolar estamos aquí para ayudar a apoyar a nuestras familias, personal y comunidad durante este tiempo difícil.
Cordialmente,
Dr. Francisco Escobedo
Superintendente
,